Bio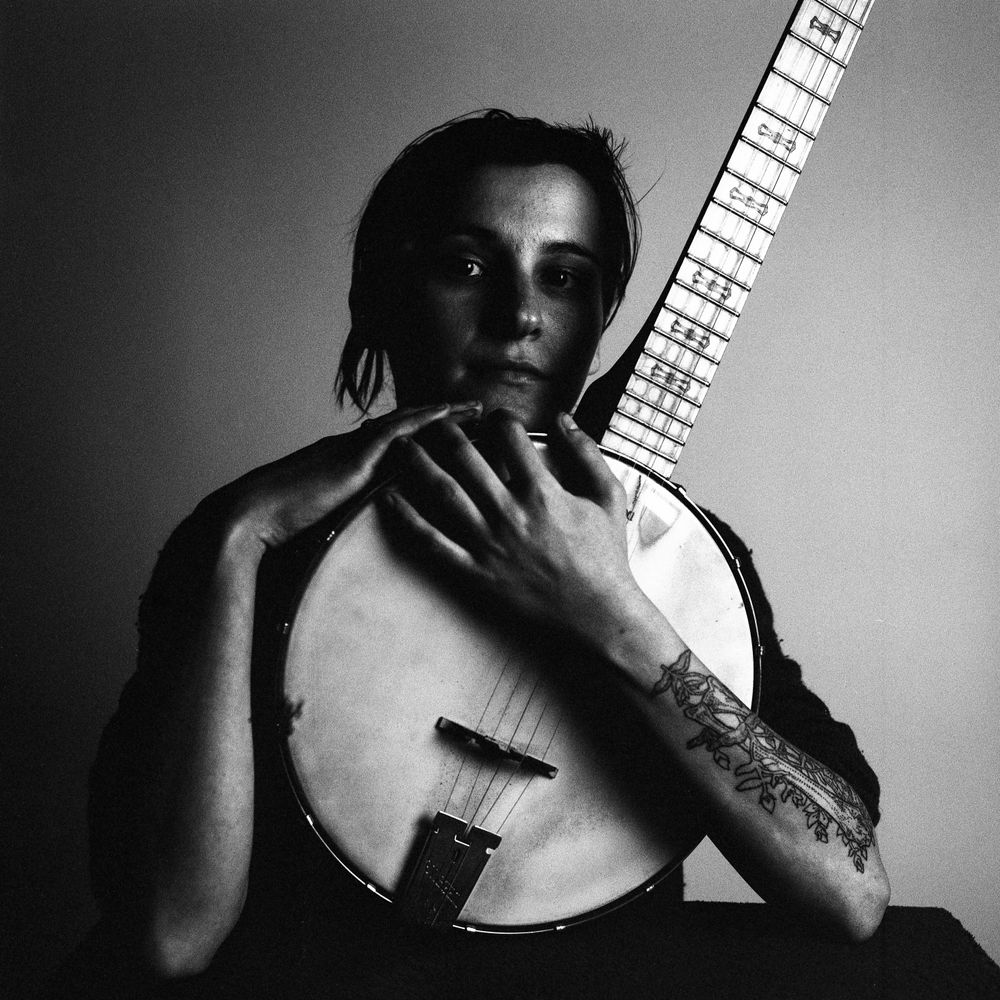 "[Fern] Maddie's young, welcoming voice belies a darkly evocative lyricism creating an album that is both unsettling and thrilling." - Jude Rogers, The Guardian ★★★★★
Fern Maddie is a multi-instrumentalist, singer-songwriter, and experimental folk artist based in Central Vermont (N'Dakinna). Her debut EP, North Branch River, was named one of the 10 best Vermont records of 2020 by Seven Days. After a successful Kickstarter campaign, her debut album, Ghost Story, was released in 2022, and was named The Guardian's Folk Album of the Month in July 2022, gaining a five-star review.
Blending driving, trancey instrumentals with crisp vocals and the simple lyrical rhythms of old folk songs, Fern's unique sound is the child of many influences: Old-Time string band music, the revivalist balladeers of the 60s and 70s, dark country, experimental folk-rock, and the modern trad renaissance(s). Her music has been compared to the work of June Tabor, Kate Rusby, Sharon Van Etten, Rhiannon Giddens, and Joni Mitchell. She has grown over the past three years through collaboration with Colin McCaffrey, a legend in the Vermont folk scene. Colin co-produced both of Fern's records.
Fern was raised in a family of artists, musicians, and makers, and mentored by her composer-pianist father, Mark. As a teenager, she fell in love with the folk music of Ireland and the British Isles. After playing fiddle for several years, Fern picked up the banjo and started exploring the Old-Time tradition, as well as experimenting and writing her own songs. After her father's early death, Fern felt a deeper call to pursue music and continue living out his passion for songwriting and performance. She has since expanded her musical repertoire to include guitar, harp, and greek bouzouki.
Blending this passion for music and folk culture with a deep love for the natural world and an interest in earth-based ceremony, Fern crafts one-of-a-kind live experiences merging history, geography, folklore, ritual, ecology, and, of course, music.
Fern feels it is important to give acknowledgement to the ancestors and lineage-keepers of the banjo: the West African peoples who brought the banjo to America and kept its music alive through the trials of enslavement, as well as their descendants. Fern also acknowledges and gives gratitude to the indigenous people of the land she lives on - the Abenaki of the Dawnland.